Thanks for printing! Don't forget to come back to Marlow's Tavern for fresh articles!
American Tavern Fare
The Usual? We don't serve that here.
Our Neighborhood
Our community feeds us and we are more than happy to reciprocate.
When we're not cooking, we're connecting with the people and causes that are closest to our hearts. Talented artists and musicians that draw their inspiration from these same streets. Local farmers who believe in better food, not bigger production. And events that keep us all grounded with what really matters most in life. We hope you'll visit soon!
Insider Club
Sign up to be a Marlow's Insider to get exclusive offers & event invitations.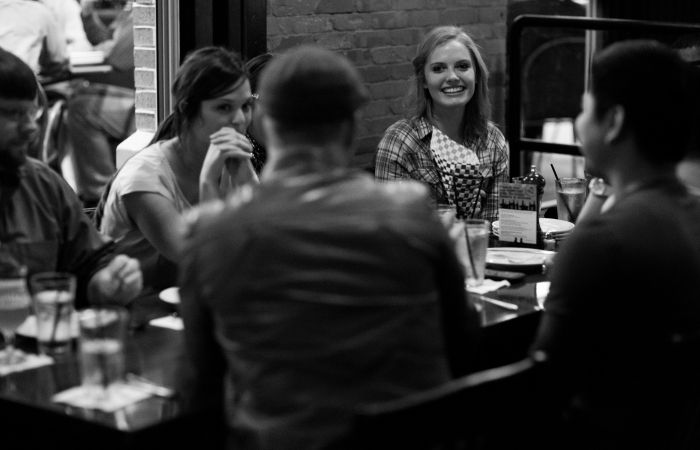 Chestina
I absolutely enjoyed Marlow's Tavern for dinner tonight. Waitress, Taylor, was amazing and suggested some great dishes. Food was amazing and the atmosphere is welcoming!!! We're from out of town but visit the city often and we will be back to visit the restaurant as well.
Ellen
Nice ambiance and the food was wonderful, especially the Shrimp and grits. I've been telling everyone about this restaurant. Let's no forget the white sangria..... the bomb. 🍷
Darnelle
Servers were amazing...food was delicious...ambiance perfect. Love this place!
Marlow's Tavern

Vinings - Takeout, Lunch & Dinner Dine In!Get Directions
Address
2355 Cumberland Parkway Suite 10
Atlanta, GA
30339
Hours
Mon-Thu: 11:00am to 9pm
Fri-Sat: 11:00am to 9pm
Sunday: 11:00am to 9pm

About Marlow's Tavern in Vinings, GA
The restaurant industry is always evolving to create a superior dining experience. Today's patrons demand a modern atmosphere, friendly service, and food choices that are healthy, yet exciting and plentiful. Marlow's Tavern is an American classic that boasts an extensive tavern restaurant menu in Vinings, GA. Using only the freshest ingredients, Marlow's Tavern customers get a dining experience that is authentic and contemporary.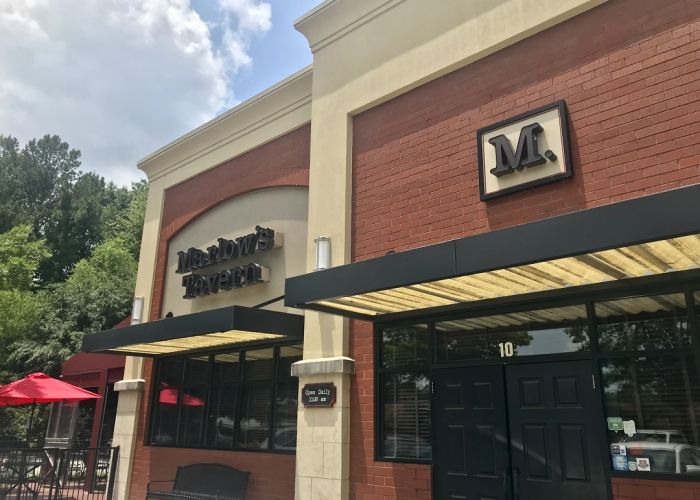 The Made from Scratch Restaurant in Vinings, GA
Guests won't find processed foods littering their plates at Marlow's Tavern. The staff ensures that the food is always made from scratch in Vinings, GA. From typical restaurant fare like hamburgers to out-of-the-box meal creations, customers can expect that their meal is made from the finest ingredients.
Order a Handcrafted Cocktail in Vinings, GA, Today
The art of cocktail mixing is alive and well at Marlow's Tavern. Every day, new guests sit around the bar. "Why has it taken me so long to find craft cocktails near me in Vinings?" they ask. Our guests enjoy an expansive cocktail menu as well as a varied and robust menu. Marlow's Tavern welcomes its customers to stop in, sip a cocktail, and enjoy an extensive tavern restaurant menu in Vinings, GA.
Enjoy Brunch Meals in Vinings, GA, with Fresh, Made-from-Scratch Ingredients
Spend a little more time in bed, but don't skip out on food. Stop into Marlow's Tavern for a delicious mid-morning meal. We offer traditional brunch items as well as a few surprises. If you're looking for a wide variety of brunch ideas in Vinings, GA, then Marlow's won't disappoint. Our brunch menu includes a buffet of classic choices like made-to-order omelets as well treats like applewood smoked bacon. No one brunch is the same, so stop by every weekend for something new.
Comfortable Outdoor Seating in Vinings, GA, for All Occasions
Marlow's Tavern is more than just a restaurant bar in Vinings, GA. It's a full-service restaurant that offers handcrafted cocktails, fresh meal ideas, and an inviting atmosphere. Do you need catering for your special event? Give us a call and let us help you plan a menu that will leave your guests' mouths watering. Stop by Marlow's Tavern in Vinings, GA, today to see for yourself why your friends and family are raving about us.