Thanks for printing! Don't forget to come back to Marlow's Tavern for fresh articles!
Social Distancing Can Be Delicious Too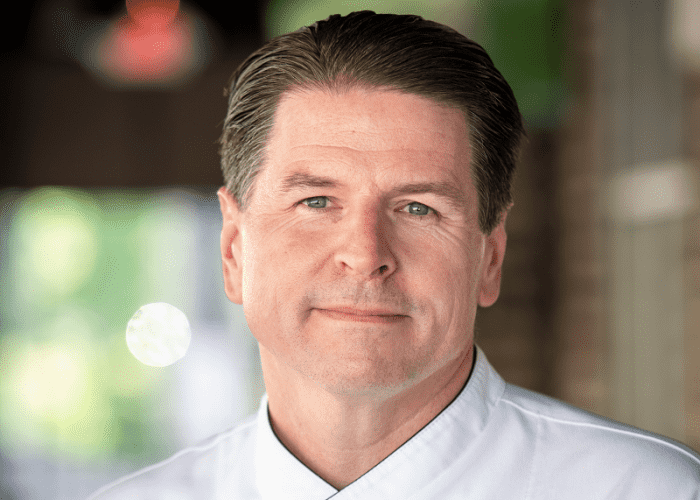 Social Distancing Can Be Delicious Too
We sincerely thank you, our valued guest, for your loyalty, and for trusting us to serve you great food in a safe environment.
As of today, we have a dedicated team in our taverns focused on our to-go business. We understand that many of you may not feel comfortable dining in right now, so picking up your favorite food to enjoy in the comfort of your home is a great alternative. We'll even deliver it to your car when you arrive at the tavern if you prefer. Our teams are ready to take your to-go order by phone or email. Please find your preferred tavern here.
For those of you who want to dine in with us, we will be open and positively delighted to see you. In an effort to make your dining experience safer and more comfortable, we will be:
-Temporarily transitioning to paper menus for single use
-Rolling out a QR code so guests can scan and pull the menu up on their phones
-Making Salt & Pepper available by request to minimize touching
-Putting buffet brunch on hold in those taverns and offering an a la carte menu for now
During this uncertain time, I want you to know that the health and safety of our guests and team members is our number one priority. Now more than ever, it is important that all guests are assured that we are taking necessary precautions to maintain the highest standards of sanitation and cleanliness.
-Along with the increased measures we have already instituted, we are being even more diligent about frequent sanitation procedures in high touch surfaces as outlined by the CDC standards
-We are further mandating more frequent hand washing and eliminating handshakes
-We are implementing social distancing with regards to gathering places, server interaction and guest seating
-We have also asked all employees to be extremely vigilant with regards to their personal interactions, hygiene, and monitor their own health
In addition, we would like to extend an additional 20% to every gift card you purchase, from now through April 15, tax day, should you wish to purchase one for a friend or loved one as an act of kindness. If you have any questions at all, please email us directly at info@marlowstavern.com.
Cheers and we look forward to serving you any way we can, in your home or ours. After all, hospitality is at the heart of everything we do, and nothing will stop us from giving you our best.
John C. Metz

CEO/Executive Chef/Co-Founder
Lisa
Our first visit was fantastic. Every dish delicious , refreshing summer cocktails and perfect service by Lauren. She helped us with the menu, our choices and provided friendly perfect service. Loved all the appetizers we tried but their specialty chips were exceptional. Looking forward to our next visit.
Carla
My goodness. I just had the best burger and the best service. Amir was our server and he was very courteous and extremely knowledgeable regarding the menu. The restaurant was clean and the food was extremely fresh. I give them 5 stars.
Mark
This was our first trip to Marlow's and even though they were extremely busy our food arrived quickly after we ordered it. Our meals were fantastic and we can't wait to go back!
Address
1008 S. Orlando Avenue (17-92)
Winter Park, FL
32789
Hours
Mon - Thurs: 11:30am to 10:00pm
Fri & Sat: 11:30am to 12:00am
Sunday: 11:00am-10:00pm

About Marlow's Tavern in Winter Park, FL
Marlow's Tavern – Best Happy Hour in Winter Park, FL
At Marlow's Tavern, everyone who walks through our doors is an instant friend and we go above and beyond to make sure you always feel at home. We take pride in being a modern classic American tavern with a twist. Our food and spirit menus are full of delightful surprises that are designed to make you experience food and drink in a way that inspires. Have you heard about our Friday happy hour specials in Winter Park, FL? Our spectacular deals on handcrafted cocktails will help you relax every night and unwind from a stressful day, and our appetizer specials are sure to squash any hunger pains. What are you waiting for? At Marlow's Tavern, our doors are always open.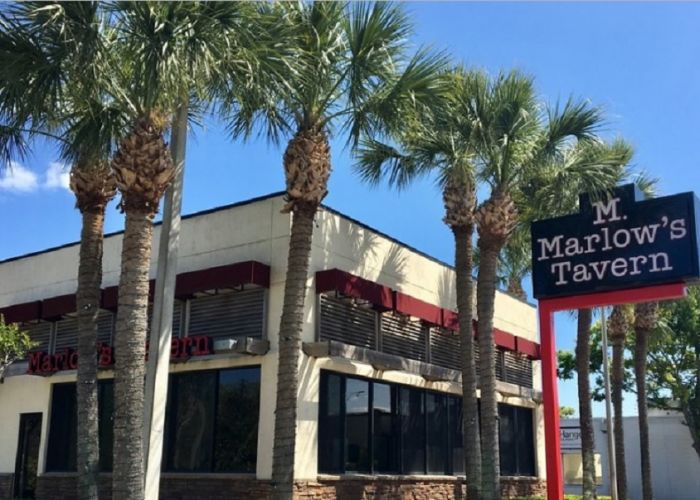 Fresh Food for Brunch in Winter Park, FL
Have you been looking for a local restaurant menu in Winter Park, FL, that offers premium brunch offerings? At Marlow's Tavern, you won't find the same ole' same ole' on our menu. While we have classics we always go the extra mile. Stop in this weekend for the best Sunday brunch in the area. Order one of our omelets and sip on a sweet drink to start your day off the right way.
Gourmet, Made from Scratch Cooking in Winter Park, FL
One of the reasons that Marlow's Tavern stands out as a favorite neighborhood restaurant in Winter Park, FL, is because we treat every person that walks through our doors like family. Because you're family, we promise to always feed you well with the finest, freshest ingredients. All of our food is made from scratch, nothing frozen or freeze-dried – only the best seafood, vegetables, and meats for you. Our commitment to quality food and meals made from scratch is the cornerstone of Marlow's Tavern's success throughout the great state of Florida.
Sit Back and Relax with One of the Best Handcrafted Cocktails in Winter Park, FL
There are boring drinks and then there are handcrafted cocktails at Marlow's Tavern. We may be a classic American tavern, but with the one-of-a-kind handcrafted cocktails in Winter Park, FL, we're taking sipping to a whole new level. Stop in today and ask one of our bartenders to recommend a crafted cocktail for you.
When you want top-shelf, handcrafted cocktails, and scrumptious brunch ideas, or a savory lunch or dinner stop in at Marlow's Tavern. Open daily at 11:30 am on S. Orlando Avenue.