Thanks for printing! Don't forget to come back to Marlow's Tavern for fresh articles!
American Tavern Fare
The Usual? We don't serve that here.
Turn Your Home Into A Marlow's
Thank you for your continued loyalty and support during this challenging time, as we try to support our team and your neighborhood. We want all our guests to know that we are constantly adapting in order to continue serving you as safely as possible.

Takeout, curbside pick-up and delivery are now the best ways to enjoy your Marlow's Tavern favorites. And with beer and wine by the bottle now available with takeout, you can almost get the full tavern experience in the comfort of your own home. Our dedicated takeout teams are ready, and we'll even bring your order out to your car. Just call or email your order to your favorite neighborhood tavern listed here.
View our menu here.
On a community note, we have supported Share our Strength for the past 20 years. And because it's so tough for many hungry kids to get a nutritious meal right now, we're intensifying our efforts. So we're pleased to announce that 20% of every Gift Card YOU purchase will go to No Kid Hungry. We're proud of our longstanding partnership with No Kid Hungry, and your support of our team and theirs means more than ever before. Thank you!
Purchase a Marlow's Gift Card here.
We look forward to serving you soon.
Cheers,
John C. Metz
Executive Chef & Co Founder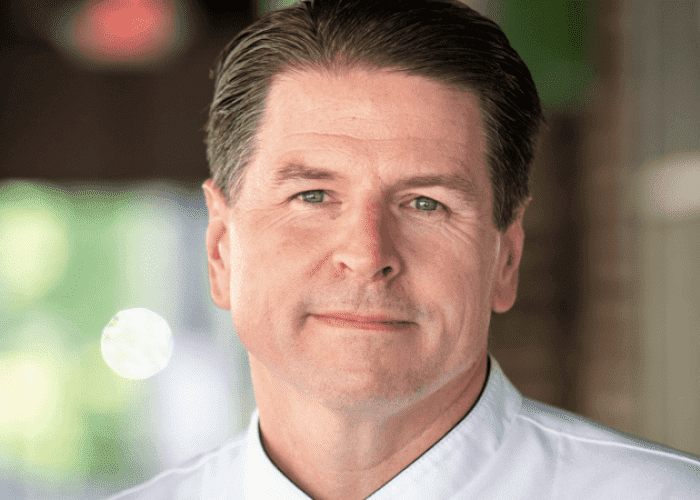 Our Neighborhood
Our community feeds us and we are more than happy to reciprocate.
When we're not cooking, we're connecting with the people and causes that are closest to our hearts. Talented artists and musicians that draw their inspiration from these same streets. Local farmers who believe in better food, not bigger production. And events that keep us all grounded with what really matters most in life. We hope you'll visit soon!
Insider Club
Sign up to be a Marlow's Insider to get exclusive offers & event invitations.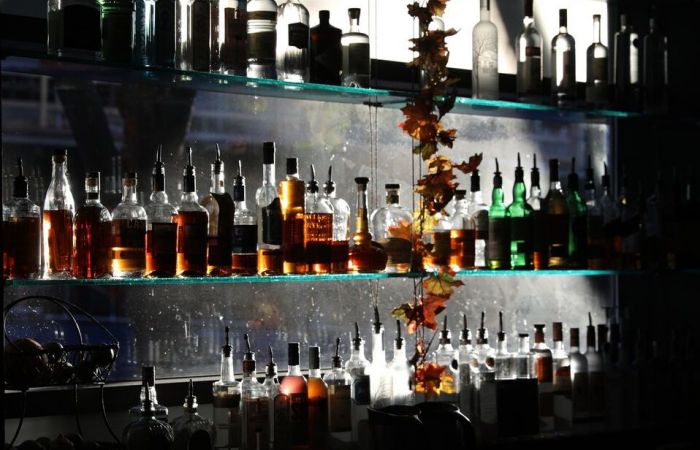 Chase
My favorite restaurant in Atlanta. Great food great drinks and great atmosphere. I've never had a bad dish here! The best way to do it is to share apps. The app menu is amazing and you really can't go wrong.
Jatavia
Delicious food and great atmosphere. Our server was amazing and she made sure our food was great and visit was enjoyable and she definitely did!
Frances
Would definitely recommend Marlow's Tavern! The food was great and the service the best! Thank you for an enjoyable evening in Atlanta!
Marlow's Tavern

Midtown - Take Out OnlyGet Directions
Address
950 West Peachtree Street
Atlanta, GA
30309
Hours
Sun: 10am to 8pm
Mon: 11:00am to 8pm
Tue-Thu: 11:00am to 8pm
Fri-Sat: 11:00am to 8pm

About Marlow's Tavern in Midtown
Looking for somewhere new to have lunch with co-workers, dinner with friends or even hold a corporate event? At Marlow's Tavern, we offer an updated take on classic tavern food in a comfortable neighborhood restaurant in Midtown, GA, that makes the perfect combination for your next night out.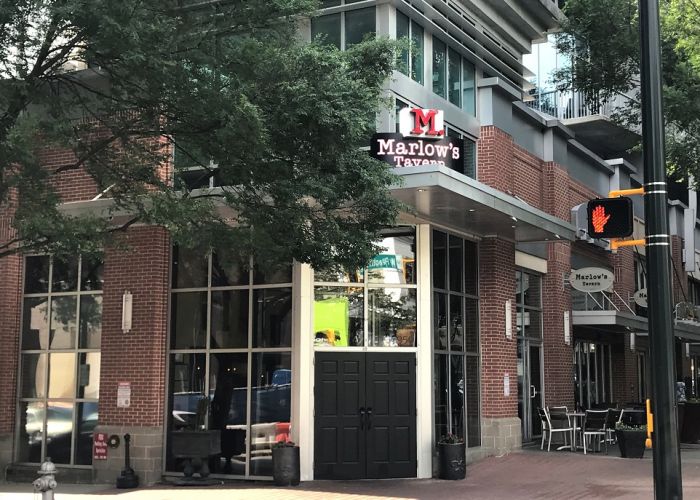 The Freshest Ingredients
We hold ourselves to high standards when it comes to the food we prepare, starting with the ingredients that go into all our made from scratch food in Midtown, GA. All our dishes are prepared with the freshest ingredients possible and we take care to offer plenty of savory choices for vegans and vegetarians alongside our more traditional tavern fare.
Want a sure way to impress your guests? We even offer from scratch catering in Midtown, GA, for special events at your home or business. Check out our local restaurant catering menu to see everything we have to offer!
A Community Atmosphere
Marlow's Tavern has a casual yet contemporary feel that makes it a relaxing place to spend time with friends and family while enjoying high quality food and service. The tavern features an open kitchen, community tables at the bar, and booths for smaller, more intimate groups. At the same time, we are constantly on the lookout for ways to update classic dishes and provide you with an elevated dining experience, from new twists on old favorites to new ways to enjoy our services like new brunch ideas in Midtown, GA.
Perfect for Any Group
There's something for everyone to enjoy at Marlow's Tavern! Whether you're a group of friends out for drinks and dinner or a company hosting lunch in Midtown, GA, you can find something on the menu to suit your tastes. Enjoy traditional favorites, like burgers and salads, or try something different; we offer flatbread, hummus, trout, paninis, veggie burgers, and much more! Our kid-friendly menu includes staples like mac and cheese, fish sticks, and chicken fingers.
If you're planning on coming out for drinks, our craft cocktails bar offers some of the best handcrafted cocktails in Midtown, GA.
Lunch
What better way to break up the work day than enjoying lunch away from your desk? Bring one co-worker or serveral, our menu has something for every taste.
We look forward to seeing you!