Thanks for printing! Don't forget to come back to Marlow's Tavern for fresh articles!
American Tavern Fare
The Usual? We don't serve that here.
Our Neighborhood
Our community feeds us and we are more than happy to reciprocate.
When we're not cooking, we're connecting with the people and causes that are closest to our hearts. Talented artists and musicians that draw their inspiration from these same streets. Local farmers who believe in better food, not bigger production. And events that keep us all grounded with what really matters most in life. We hope you'll visit soon!
Insider Club
Sign up to be a Marlow's Insider to get exclusive offers & event invitations.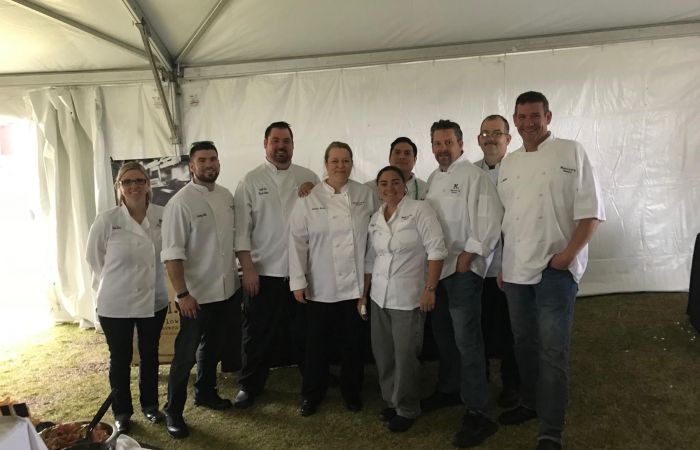 Eric
One of my favorite date spots. Cant go wrong with this place. Pricing is reasonable. Food is always on par. Staff is courteous. They have never steered me wrong. Love their burgers.
Elizabeth
Several friends have mentioned how fun the atmosphere and how great the food is. We came, had great service, enjoyed the atmosphere and food. The Tavern Burgers, Fresh cut potato Parmesan Truffle fries, Shrimp and grits, Creme' Brulee was all sooo good! 👍👍👍
Sunny
Love the food and the service is excellent every time. You get that neighborhood hangout vibe when you are there.
Marlow's Tavern

Duluth - Takeout, Lunch and Dinner Dine In!Get Directions
Address
1950 Satellite Boulevard
Duluth, GA
30097
Hours
Sun -Thu: 11am to 9pm
Fri - Sat: 11am to 9pm

About Marlow's Tavern in Duluth, GA
Whether you're searching for the perfect brunch restaurant in Duluth, GA or simply looking to try something new, you don't want to miss Marlow's Tavern. This modern yet cozy tavern has quickly become a hotspot in the Georgia community. It doesn't matter if you come for the design of the building or the quality of the meal, one thing is for sure—you'll love Marlow's!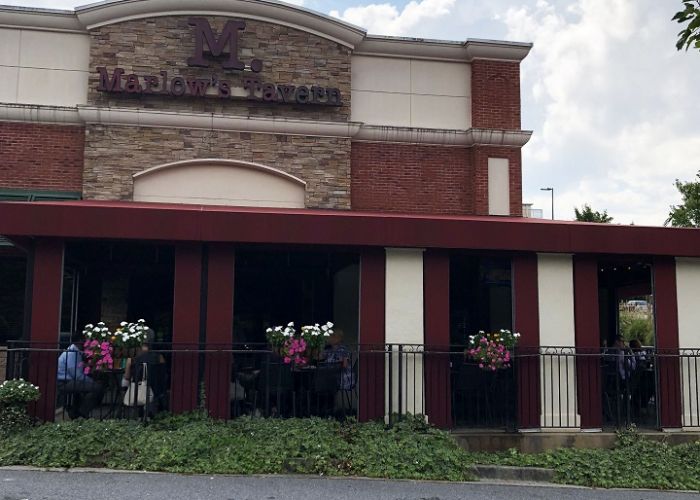 The menu features American tavern fare with a modern twist. You'll find soul food classics like shrimp and grits as well as traditional options like burgers and fries at Marlow's Tavern. The executive chef, John C. Metz, has made it his mission to create culinary combinations that leave you wanting more. From the Ahi poke tuna to the truffled parmesan fries, you'll want to try everything on the menu. Don't forget the kiddies! Marlow's has a number of tasty options that will satisfy even your pickiest eater.
While the food at Marlow's Tavern is nothing short of spectacular, you'll also find a selection of the best craft cocktails in Duluth, GA. Each adult beverage has been tested and perfected to ensure that you enjoy every last drop. Whether you prefer The Southern Charmer, featuring Old Forester Bourbon, Domaine de Canton, Peach Nectar, Fresh Lemon and Scrappy's Lavender Bitters, or a more traditional Blood Orange Margarita, you'll love every drink on the menu. With our outdoor patio seating, you'll also be able to sip your spirits underneath the beauty of the starry summer sky.
If dining al fresco isn't your style, there is plenty of room inside. With communal tables that can seat large parties or single diners, you'll find that you feel right at home. Marlow's Tavern was designed to provide a community feel to those dining. The black and white décor combined with the Chicago brick accents create a sleek yet comfortable style. With an open kitchen, you can watch the chefs preparing made-from-scratch food in Duluth, GA right in front of you. Plus, there are numerous flat screen TVs situated around the restaurant to give you the best view of your shows and games.
No matter the occasion, you'll find that Marlow's Tavern is the right location for your next get together! Plus, if you are visiting the Infinite Energy Center, we are convienently located right across the street! Cheers!