Thanks for printing! Don't forget to come back to Marlow's Tavern for fresh articles!
American Tavern Fare
The Usual? We don't serve that here.
Social Distancing Can Be Delicious Too
We sincerely thank you, our valued guest, for your loyalty, and for trusting us to serve you great food in a safe environment.
As of today, we have a dedicated team in our taverns focused on our to-go business. We understand that many of you may not feel comfortable dining in right now, so picking up your favorite food to enjoy in the comfort of your home is a great alternative. We'll even deliver it to your car when you arrive at the tavern if you prefer. Our teams are ready to take your to-go order by phone or email. Please find your preferred tavern here.
For those of you who want to dine in with us, we will be open and positively delighted to see you. In an effort to make your dining experience safer and more comfortable, we will be:
-Temporarily transitioning to paper menus for single use
-Rolling out a QR code so guests can scan and pull the menu up on their phones
-Making Salt & Pepper available by request to minimize touching
-Putting buffet brunch on hold in those taverns and offering an a la carte menu for now
During this uncertain time, I want you to know that the health and safety of our guests and team members is our number one priority. Now more than ever, it is important that all guests are assured that we are taking necessary precautions to maintain the highest standards of sanitation and cleanliness.
-Along with the increased measures we have already instituted, we are being even more diligent about frequent sanitation procedures in high touch surfaces as outlined by the CDC standards
-We are further mandating more frequent hand washing and eliminating handshakes
-We are implementing social distancing with regards to gathering places, server interaction and guest seating
-We have also asked all employees to be extremely vigilant with regards to their personal interactions, hygiene, and monitor their own health
In addition, we would like to extend an additional 20% to every gift card you purchase, from now through April 15, tax day, should you wish to purchase one for a friend or loved one as an act of kindness. If you have any questions at all, please email us directly at info@marlowstavern.com.
Cheers and we look forward to serving you any way we can, in your home or ours. After all, hospitality is at the heart of everything we do, and nothing will stop us from giving you our best.
John C. Metz
CEO/Executive Chef/Co-Founder
Our Neighborhood
Our community feeds us and we are more than happy to reciprocate.
When we're not cooking, we're connecting with the people and causes that are closest to our hearts. Talented artists and musicians that draw their inspiration from these same streets. Local farmers who believe in better food, not bigger production. And events that keep us all grounded with what really matters most in life. We hope you'll visit soon!
Insider Club
Sign up to be a Marlow's Insider to get exclusive offers & event invitations.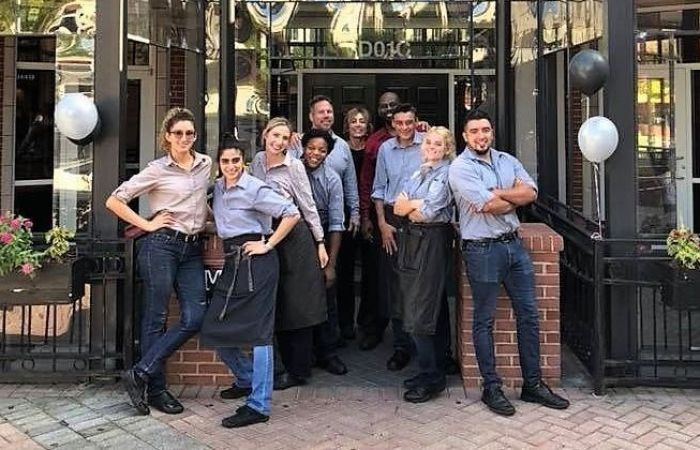 Chase
Let's start out with saying that Marlow's Tavern has the best customer service skills I have ever seen in an establishment. Our server Thomas was super attentive and provided excellent customer service. He was super knowledgeable about the menu and was great at helping us figure out what we wanted. The food was even better. We got steak, salmon and a burger as well as a couple apps and everything was great! Def a 5 star restaurant.
Jeremiah
First time visitor tonight. Our server Nicole was one of the best servers I have ever experienced in any restaurant. Very friendly and knowledgeable, and very attentive to our needs. When the GM heard we were first timers, he came to greet us personally with a complimentary app just to welcome us. World class service and dining experience. Thank you so much. Will certainly be back often.
Graciela
Food, service, and environment were all on point. Enjoyed the meal and drinks. 5 stars!
Marlow's Tavern

Buford - We are temporarily closedGet Directions
Address
Mall of Georgia 3333 Buford Drive
Buford, GA
30519
Hours
Sun-Thu: 11am to 10pm
Fri-Sat: 11am to 11pm

About Marlow's Tavern in Buford, GA
What could be better than going out for dinner after a long week of work and stress? Having a dinner of excellent food made from scratch right in front of your table! At Marlow's Tavern in Buford at the Mall of Georgia, we make all of our gourmet menu items from scratch--and we do it in our open kitchens right in the middle of the restaurant where you can see everything the chefs are doing. The food is fresh, generous, and pairs perfectly with our excellently crafted cocktails. We can't wait to see you there!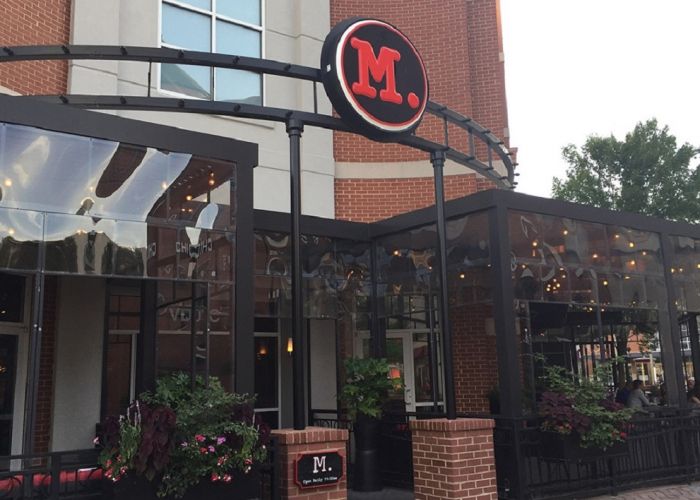 Breakfast, Lunch, or Dinner
Looking for brunch places in Buford? Our menu is perfect for any meal of the day, whether its Sunday brunch, lunch with the co-workers, or a weekend happy hour after a satisfying dinner. We are one of Buford's favorite brunch places due to our mouth-watering selection of sandwiches, salads, and appetizers that are absolute crowd pleasers. Our restaurant lunch menu has got everything from our Black and Blue Steak salad to a Banh Mi Chicken Wrap to our irresistible Ahi poke tuna.
We've got a variety of menu items for everyone's taste. Know some salad lovers in your circle? Our crisp salads come loaded with fresh greens, veggies, nuts, and topped with protein options if you desire!
Bring all your friends, your family, or even your kids. We've got a family friendly atmosphere and a perfectly tasty kid's menu!
Here's to You
Do you have a reason to toast this weekend? Let us provide the drinks! We provide excellent crafted cocktails in addition to a full selection of red and white wines and cold beer. Whatever your pleasure, we've got it. Drink to friendship, drink to festive occasions, or just drink to the start of a beautiful weekend! Our restaurant bar provides an excellent selection of adult beverages while maintaining a casual, friendly, neighborhood atmosphere. Take your drinks at your table or feel free to enjoy your meal at our outdoor patio. It's the best patio dining in Buford and the perfect way to unwind.
Be Our Guest
At Marlow's Tavern, we want every guest to feel welcomed back any day of the week for any occasion. Our chefs, servers, and staff are committed to making sure the food is top-notch, the drinks are spot-on, and the atmosphere is just right. We believe in treating every guest like a neighbor who has been invited to our home. Go ahead and sit back; let us serve you.