Thanks for printing! Don't forget to come back to Marlow's Tavern for fresh articles!
American Tavern Fare
The Usual? We don't serve that here.
Turn Your Home Into A Marlow's
Thank you for your continued loyalty and support during this challenging time, as we try to support our team and your neighborhood. We want all our guests to know that we are constantly adapting in order to continue serving you as safely as possible.

Takeout, curbside pick-up and delivery are now the best ways to enjoy your Marlow's Tavern favorites. And with beer and wine by the bottle now available with takeout, you can almost get the full tavern experience in the comfort of your own home. Our dedicated takeout teams are ready, and we'll even bring your order out to your car. Just call or email your order to your favorite neighborhood tavern listed here.
View our menu here.
On a community note, we have supported Share our Strength for the past 20 years. And because it's so tough for many hungry kids to get a nutritious meal right now, we're intensifying our efforts. So we're pleased to announce that 20% of every Gift Card YOU purchase will go to No Kid Hungry. We're proud of our longstanding partnership with No Kid Hungry, and your support of our team and theirs means more than ever before. Thank you!
Purchase a Marlow's Gift Card here.
We look forward to serving you soon.
Cheers,
John C. Metz
Executive Chef & Co Founder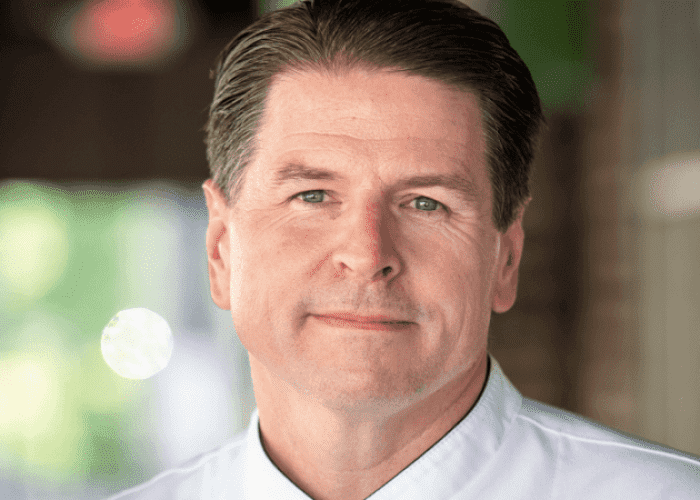 Our Neighborhood
Our community feeds us and we are more than happy to reciprocate.
When we're not cooking, we're connecting with the people and causes that are closest to our hearts. Talented artists and musicians that draw their inspiration from these same streets. Local farmers who believe in better food, not bigger production. And events that keep us all grounded with what really matters most in life. We hope you'll visit soon!
Insider Club
Sign up to be a Marlow's Insider to get exclusive offers & event invitations.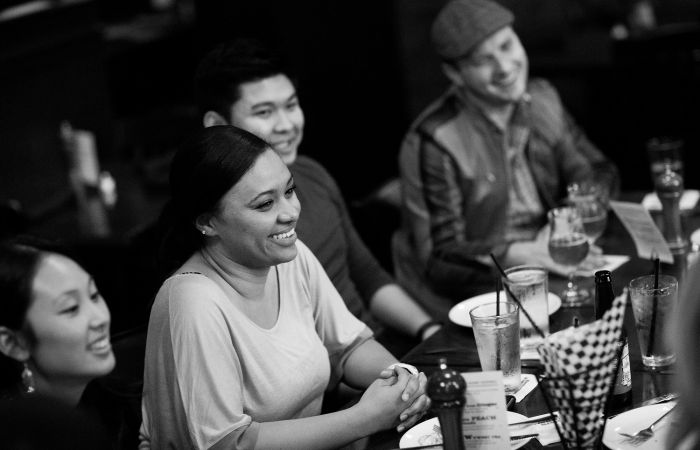 Tom
Great food. Great service!! They seem to go out of their way to make sure you're happy Eaten here 3 x's. So far very consistent No complaints.
Tom
Always great food, atmosphere, and the servers are top notch!!!!
Skylar
Great customer service! Food is delicious! Never a fail! When my friends visit and want to go to a nice relaxing restaurant I bring them here!
Marlow's Tavern

Brookhaven - Take Out OnlyGet Directions
Address
3575 Durden Drive #301
Atlanta, GA
30319
Hours
Monday - Thursday | 11:30am - 8pm
Friday - Saturday | 11:30am - 8pm
Sunday | 11:00am - 8pm
Complimentary valet (Monday- Friday)

About Marlow's Tavern in Brookhaven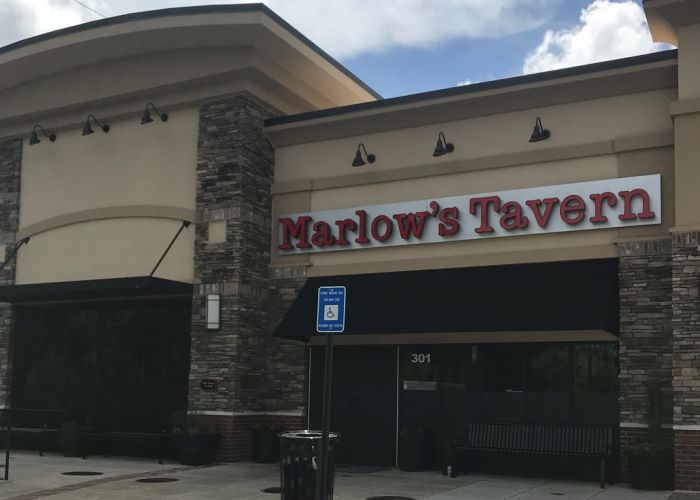 If you're looking for a place where the classic and contemporary combine, then Marlow's Tavern is it. From the ambiance to the style, the food, and the drinks, we take those classic comfort favorites of your tavern experience and give them a modern flair. If you're looking for the best restaurant pub in Brookhaven, GA, with handcrafted food, quality cocktails, and an atmosphere that can't be beat, then come see us. This is where classy meets comfortable, and where the food always hits you just right.
Marlow's knows how to relax and have a good time. Whether you want a new place to go out and meet up with friends, coworkers, or your family, you can come together here for a great meal. The open kitchen style, classic tavern seating, and patio dining option all cater to the comfortable, classy combination that lies behind Marlow's design philosophy. It's what makes Marlow's such an ideal place to grab a bite to eat and catch up with old friends.
Feel free to check out our online menu to become more familiar with our food and drink options, our dining hours, and any upcoming events.
Making Meals and Memories
If traditional tavern food is your favorite thing, then check out our restaurant menu for Brookhaven, GA, and see how we take things up a notch. We do traditional burgers, and we also offer burger options with a fresh zest of flavor combinations, if you're looking for something new. We offer a few more adventurous entrée choices, fresh salad options, and a kids' menu that'll have the pickiest eater satisfied. Our drinks menu includes a vast wine selection, handcrafted cocktails made to order, and a beer selection of both local and imported varieties to compliment your meal.
Marlow's Tavern is all about creating a space for community to grow. Whether it's sharing a meal together or doing what we can to give back, Marlow's believes in the importance of our people. This is one reason why we make it a priority to aid our local community through charitable giving, or participating in fundraising initiatives that we believe are at the heart of our community, and of who we are. You can find out more about how Marlow's gives back at our community and events pages.
If you have any questions about events hosting, large dining parties, or the food and drink options we have available, then feel free to contact us! We'd love to hear from you soon at our Brookhaven, GA, location.